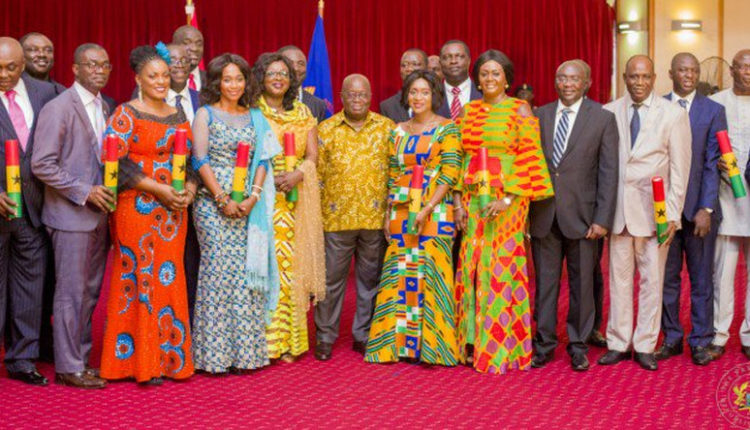 The Minister of Information, Kojo Oppong Nkrumah, revealed he had undergone testing along with the Health Ministers, Kwaku Agyemang Manu.
Government officials are set for coronavirus testing, following the President's lead after he tested negative for the dreaded COVID-19.
READ ALSO Ministry of Education creates special online study platform for SHS students
"It is not a very scary thing" he said, revealing he together with the Health Minister were negative for coronavirus as Ghana recorded 195 cases.
More ministers and government officials in the frontline fight against coronavirus are set for testing, the Information Minister said.
The President's Physician, Dr. Patrina Takyi Ankrah, also revealed the President took a test on the eve to his 76th birthday.
Court gives NIA go ahead to continue mass registration exercise
He took the test as did the First Lady Rebecca Akufo-Addo and his five daughters, Dr. Takyi Ankrah revealed.
They all tested negative, the doctor said.
Dr Ankrah also revealed a day after Akufo-Addo's 76th birthday, his secretariat of about 99 staff also tested, with results turning out negative.